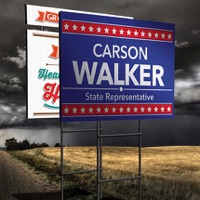 Yard Signs:
Go full pro with waterproof Signs! Our rigid Coroplast, PVC, and Polyboard (semi-rigid) Signs can be used to promote political candidates, advertise real estate events and much more. They make it super easy to boost visibility and give businesses a polished and professional look. Please be aware that the corrugated flute structure on our Coroplast Signs results in a very subtle linear effect (faint lines) on the product's surface.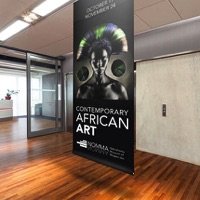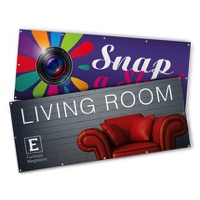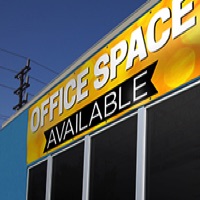 Indoor Banners:
Put your message front and center! Full Color Indoor Banners make excellent POP displays, event signage and more. Printed on 10mil Premium Vinyl and 15oz Blockout Vinyl materials, the smooth, matte finish offers premium print quality and maximum versatility. This product is recommended for indoor use only.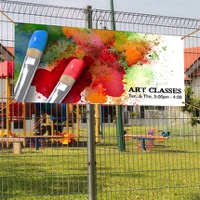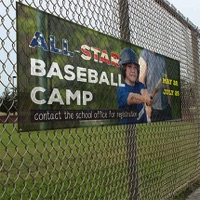 Outdoor Banners:
Stop customers in their tracks! Ideal for billboards, building wraps, banners, trade show signage and more, Full Color Outdoor Banners are durable and ultra versatile. Printed on 13oz Scrim Vinyl and 8oz Mesh, these waterproof products are great both outdoors and indoors. 8oz Mesh Banners allow for a 37% air-flow through, making them ideal for building, stadium, and fence wraps.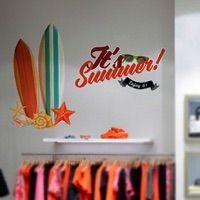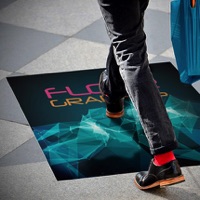 Adhesive Vinyl Wall Graphics - They are produced with low-tack adhesive backing on 8mil vinyl. This product is ideal for use on almost all surfaces; office or bedroom walls, laptops, and glass windows. Is re-positional many times over.
Adhesive Vinyl Floor Graphic:
Transform high-traffic floor areas into attention-grabbing ad space with 4mil Floor Graphics. Our removable Floor Graphics are ideal for interior application on most dry, clean and untextured floors.
Car Magnets:
Ensure that your message is always on display with our premium quality Car Magnets! This product is printed on heavy-duty glossy material ideally suited for car door signage but can also be used on other surfaces. Use custom Car Magnets as temporary signs at construction sites or any other changing work environments where metal surfaces are present. Or simply drive around town with your own mobile billboard and promote your business, introduce new products & services, etc.
Fabric Banners:
Ideal for trade show graphics, soft signage, and interior decoration. These 100% polyester Fabric Banners are wrinkle-resistant and printed using a superior quality dye sublimation process. Sewn Hems, Grommets and Pole Pockets options are available for additional ease in hanging/installation.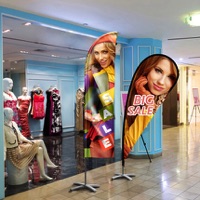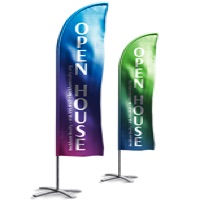 are printed using superior dye sublimation equipment for the longest lasting color of any type of fabric printing available. These premium quality flags are printed on 3oz Polyester and can easily be spotted from a distance. Ideal for advertising businesses, events and trade shows. Available with indoor or outdoor hardware. Flags can be folded, stored and assembled with ease.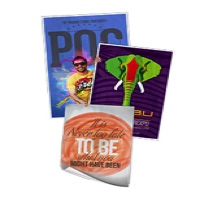 Large Posters:
Get your message out with our high quality large posters! Our posters are printed on either photo quality, glossy paper stock or a 12 Point C2S. 8mil Photo Gloss is a Pigment / Dye / QuickDry - Photo Quality Glossy material that's slightly delicate. Keep in mind the material is not scuff resistant or waterproof. 12 point C2S Blockout Posters are thicker and more durable, with a semi-gloss surface and block out center layer for 100% opacity. If you're looking to print large scale photos for Conferences, Trade Shows, Product Launches, Events, Contests or the like, our custom large posters are the ideal product for you.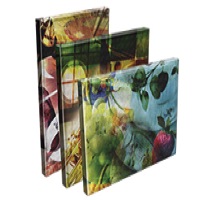 Mounted Canvas:
Give your prints an ultra modern-looking edge with Mounted Canvas! Jobs are printed in the highest quality on 17mil Artist Canvas, then mounted on lightweight and durable stretcher bars for a chic, minimalist effect. Great for business or personal use, Mounted Canvas prints are a great way to display logo images, photographs and more. They also make great gifts and are available in a variety of standard sizes.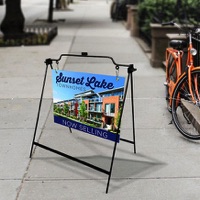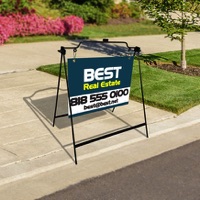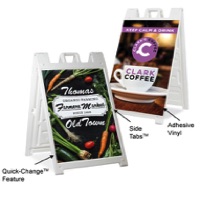 Sidewalk Signs:
Easy to assemble Sidewalk A-Frames hold 24" x 18" Coroplast Signs which hang conveniently from the top of the frame using the included clips. 24" x 6", 4mm White Coroplast Rider Signs can be purchased separately in the Signs category and secure to the top of the A-Frame with minimal effort using the attached metal clamp.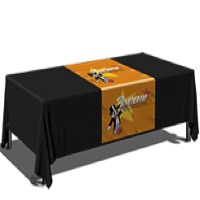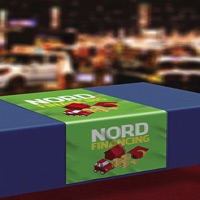 Window Graphics:
Ideal for a variety of window display applications, 6mil white flexible vinyl (See-Through Window Vinyl and See-Through Window Vinyl with Laminate) have removable acrylic adhesive backs, allowing them to adhere easily to most clean glass or glass-like surfaces. Window Clings, on the other hand, can be applied to the same types of surfaces, only these products rely on static electricity in order to "cling" to a surface. Printed on weather-resistant glossy material that can be used both indoors and outdoors, this product works well as POP signage on flat vehicle windows, retail store windows, etc. Images printed on 4over Window Graphics are near photo quality.
Table Covers:
Our Table Covers category includes both Table Runners and Table Throws. Both are printed on superior quality dye sublimation equipment, producing the longest lasting color available for printed fabric. These vibrant, premium 9oz polyester Table Covers are fully customizable across the entire surface, and they add a finished, professional look to table displays, trade show booths and more. Table Covers are 100% polyester, wrinkle resistant and machine washable.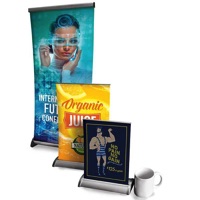 Displays:
Maximum impact with minimal effort! Instantly promote brands and more with Tabletop Retractable Banner Displays with 10mil Premium Indoor Vinyl Banners, perfect for customers on the go! Available in a variety of tabletop-friendly sizes, this product is ideal for pop-up displays at trade shows, university orientations, and indoor events of all kinds.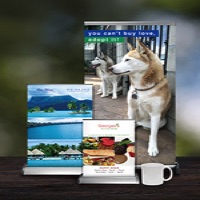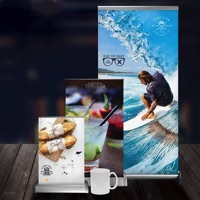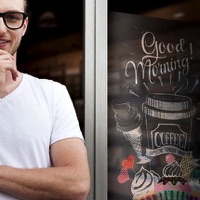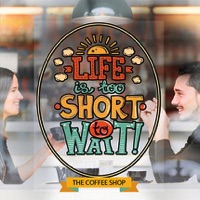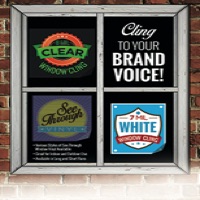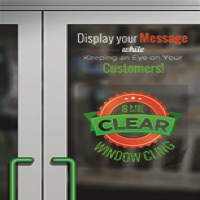 We can print on any surface or material, including Canvas, Photo Paper, Wall Paper,
Backlit, Banner material, Vinyl, Clear film, 4'x8' sheet sizes including Mdo, Styrene, Dibond, PVC, Foamcore, Gatorboard, Coroplast, Alumacorr, Acrylic and Magnet.
We also do cold laminating & mounting on Foamcore, Gatorboard, Coroplast, PVC, Styrene, Dibond, Aluminum, etc. These are suitable for charts, posters, banners, signs, trade show graphics, trial exhibits, and point of purchase displays.
For sign accessories click http://print-o-graph.usvismual.co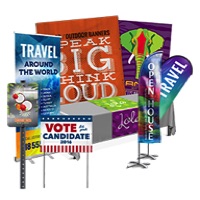 Your Best Printing Choice


Digital Signs, Banners, Posters, Backlits, Posters, Canvas, Flags, Magnets, ...